Agent Legend Pricing
Closing one more sale per year would make Agent Legend more than pay for itself.
Standard
For growing agents that want more deals.

4 months free when paid yearly!
---
$99
$99 / month
$66 / month
---
Add up to 50 new leads per month
Unlimited drip campaigns
Library of prebuilt campaigns
Zapier + CRM integrations
Priority email and chat support
Self-help Knowledge Base
Select Standard Plan
Select Standard Plan
Premium
For busy agents looking for next-level lead conversion.

4 months free when paid yearly!
---
$199
$199 / month
$133 / month
---
Add up to 200 new leads per month. Includes ability to upgrade if you want more.
Unlimited drip campaigns
Library of prebuilt campaigns
Zapier + CRM integrations
Bulk lead upload
Automatic long term lead nurture
Try it free for 14 days
Try it free for 14 days
Full Functionality Free Trial, No Credit Card
Testimonials
---
Worth Every Single PENNY!! I love that I can run and ad for lead gen and I dont have to worry about calling every single person right away. It gives me the power to tailor each campaign to what I want it to say and achieve!
Game Changer. Amazing. It has increased sales by over 30%. It's been a real game changer. Reaching people now a days is very difficult. With Agent Legend it makes it a lot easier.
An absolute lovely program and an essential part of my success in sales. What I love about Agent Legend is how easy it is to use and how easy it is to teach to new recruits.
Response rate is through the roof, even better than when I call and text manually, the system is so easy to make the touches that need to get done and ALL in the background. I have referred multiple people to Agent Legend, and will continue to do so for the foreseeable future.
Overall, this is an excellent service and value. I just set an appointment today because Agent Legend did the follow up for me. Being able to feed our CRM leads into agent legend is a game changer. Our response rate went up 4x, and we see notes in our CRM from Agent legend.
Agent legend has helped me to generate quality leads that I am able to assign out to my team. The personal touch of texting and dropping a voicemail increase my chances of reaching the customer. I love that I can text back instantly from the software. Agent Legend does the heavy lifting for me by creating the campaigns and templates.
Amazing App! I love the voicemail feature of the software. It sets it apart from just the standard text and email. Overall is saves me time and effort and helps qualify leads before I reach out personally.
Agent Legend saves me an immeasurable amount of time and helps me convert and follow up on leads in a way that I would not be able to do manually. Well worth the $.
Great if you can't get to the phone. When I can't answer the phone or make a call to a potential lead, this system really comes in handy. I feel like my leads are getting attended to, so I'm not losing potential money.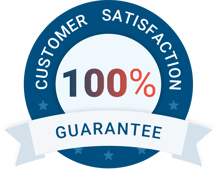 Our Guarantee
Give Agent Legend an honest try for 90 days. If for any reason you're not satisfied with your results, simply e-mail our customer team for a full refund. If you're not happy, we're not happy.
$199 / month
$133 / month
Number of leads you can import each month
50
200
Centralized customer database
Communication history logging
Lead and activity notifications
Bulk import leads (.CSV file)
Number of active drip campaigns
Unlimited
Unlimited
Prebuilt campaign template library
Send voicemail drip followup
Send text (SMS) drip followup
Custom phone number for texting/receiving calls
Send emails directly from your real email account
Make and receive calls inside the mobile app
Two-way texting to respond directly to leads
Merge tags to presonalize your followups
Custom signature generator
Send video and images in your followups
Machine learning tools that automatically archive leads that are not interested
Automated followup message suggestions based on the highest-performing campaigns
"Hot List" alerts prioritizes leads that are active
Machine learning algorithm alerts you when a lead is likely to move
iPhone and Android companion app
Zapier for custom integrations
At-a-glance activity and results dashboard
Weekly performance report
See which campaigns are performing higher or lower than average
Campaign-level performance trend graphs with response rates
Self-service knowledge base
Dedicated one-on-one support
Custom "do-it-for-you" onboarding
Available
You've got questions—we've got answers.
Frequently Asked Questions
Does Agent legend use my actual voice?
Yes, we do. It's part of what makes us so effective. Every message is sent in your authentic voice, saying what you really would say yourself if you had called that person.
Do you integrate with my CRM and lead sources?
Yes, we have custom integrations built with many of the popular CRM's and lead providers. That means Agent Legend can "do our thang" in the background while you work without skipping a beat. We can receive prospects from your CRM, log conversations as they happen, and even coordinate messaging so campaigns are stopped in one system when someone responds in the other.
What do I see when someone responds?
Agent Legend is designed to behave exactly the same way you do. When someone responds, your campaign simply stops. The best part is, when you use the Agent Legend app, you instantly see all the important lead info when your phone rings. So, you can pick up and say hello as if you're already their friend.
How does Agent Legend work for generic buyer leads vs. property-specific?
We cover both scenarios with our specialized campaign logic. If a lead contains a property address, it will be used. If not, it will be left out. You can design your campaigns to flow nicely and work either way.
Is there a script library?
Yes, inside your Agent Legend account is a library full of pre-built campaign templates designed by some of the top real estate and mortgage professionals. These templates can be customized for your specific needs.
What does the iPhone / Android app do?
Just go about your day, and the Agent Legend app will let you know the instant someone wants to speak with you. You will see the lead's information when your phone rings. This will let you answer the phone and respond as if you already have the info at the top of your mind.