If you're looking to increase your mortgage lead generation and management efforts, you'll want to read this definitive guide. It covers everything from how to identify opportunities to how to create effective marketing campaigns as well as how to track and manage leads. By following the advice in this guide, you'll be on your way to increasing your mortgage lending efficiency and closing more deals!
To make it easy for you, below are the topics we'll cover as separate sections. Skip to the ones that are most relevant for you, or read it all to get a better idea of how to improve your mortgage business. Here are the sections we'll explore:
What is mortgage lead generation?
How to generate mortgage leads?
How does mortgage lead automation help get more leads?
What are some of the best mortgage lead management software?
How do lead conversion scripts help convert more leads?
CHAPTER 1
What is Mortgage Lead Generation?
Mortgage lead generation refers to all the techniques used by mortgage lenders to generate leads so they can sell more mortgages. The idea behind it is to increase your success in finding customers that are ready and willing to purchase a home.
How Does Mortgage Lead Generation Work?
It can be a challenging process to find people who need mortgage loans, and are ready to sign the dotted line. This is because there are many layers of people that have many factors attributed to their decision of whether or not they will qualify for it, such as:
Age.
Employment status.
Income level.
Credit score, etc.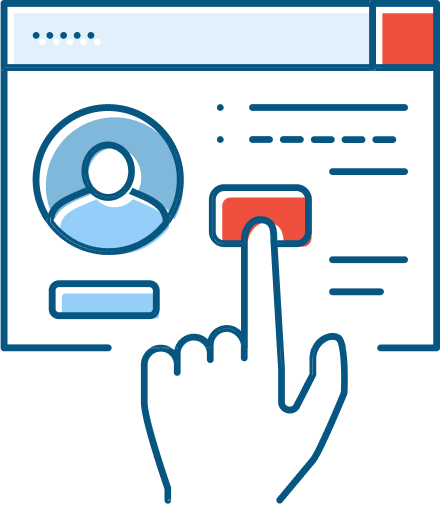 To get the best possible leads, businesses need to use mortgage lead generation strategies that can and will interest people in their products and services. Mortgage lead generation is all about targeting customers that have a high chance of becoming a client or customers. When done correctly, you will also be able to ascertain their characteristics and unique needs so that you can understand what will be needed for them to qualify for a mortgage, second mortgage or refinancing. Having this knowledge also helps you determine what verbiage you can use when you reach out to them to show them your offering is a good fit for them.
The process of selecting consumers who are appropriate for your services begins with gathering a pool of leads and then moves into the research of potential borrowers. This can be done by bankers, mortgage agents, or other experts. Or you can use scoring rubrics that automate the process for you. However you go about categorizing your lead list, the end goal is the same - to come up with a list of prospective clients that are most likely to get a mortgage.
Benefits of Using Mortgage Lead Generation Techniques
There are many benefits of using mortgage lead generation techniques. One of the most obvious benefits is that it allows you to find potential customers more quickly and easily than if you were to search for them manually.
Additionally, using lead generation techniques can help you target your advertising efforts more effectively, which can result in more qualified leads. Furthermore, using lead generation techniques can help you save money on marketing expenses, since you will be able to focus your efforts on specific channels that are most likely to generate leads.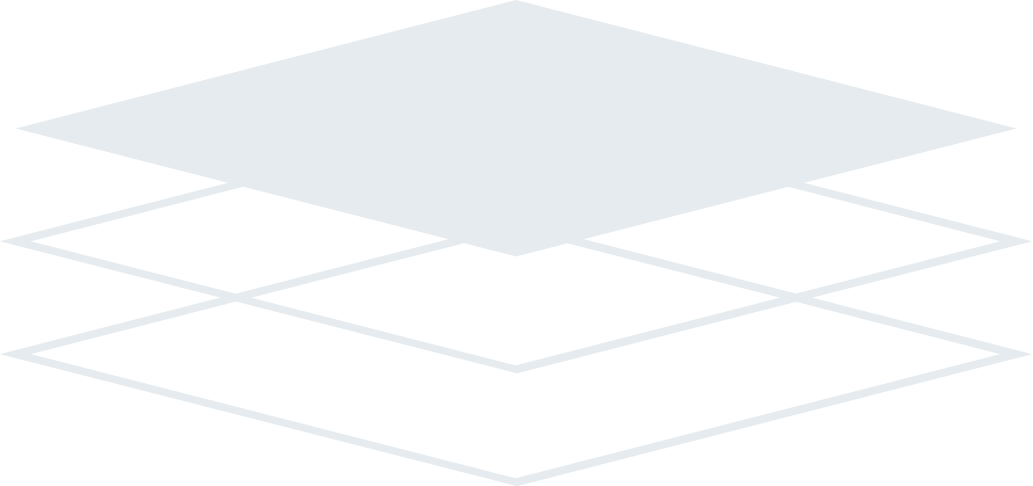 Finally, using lead generation techniques can help you build a database of potential customers that you can contact now or in the future. However, that's not to say all leads are created equal. What you want is qualified leads - and the more those you have in your pipeline, the better.
Here are three reasons why having qualified leads is important:
1.
You want to make sure you're spending your time with the best prospects. Qualified leads have a higher chance of converting into closed deals, so it's important to focus on them first.
2.
It's easier to close a deal when you already have a relationship with the prospect. Qualified leads are more likely to be interested in what you have to offer, since they've already been engaging with your content, have had one or more points of contact with you, and/or they've filled out data indicating they are ready to move forward with your services.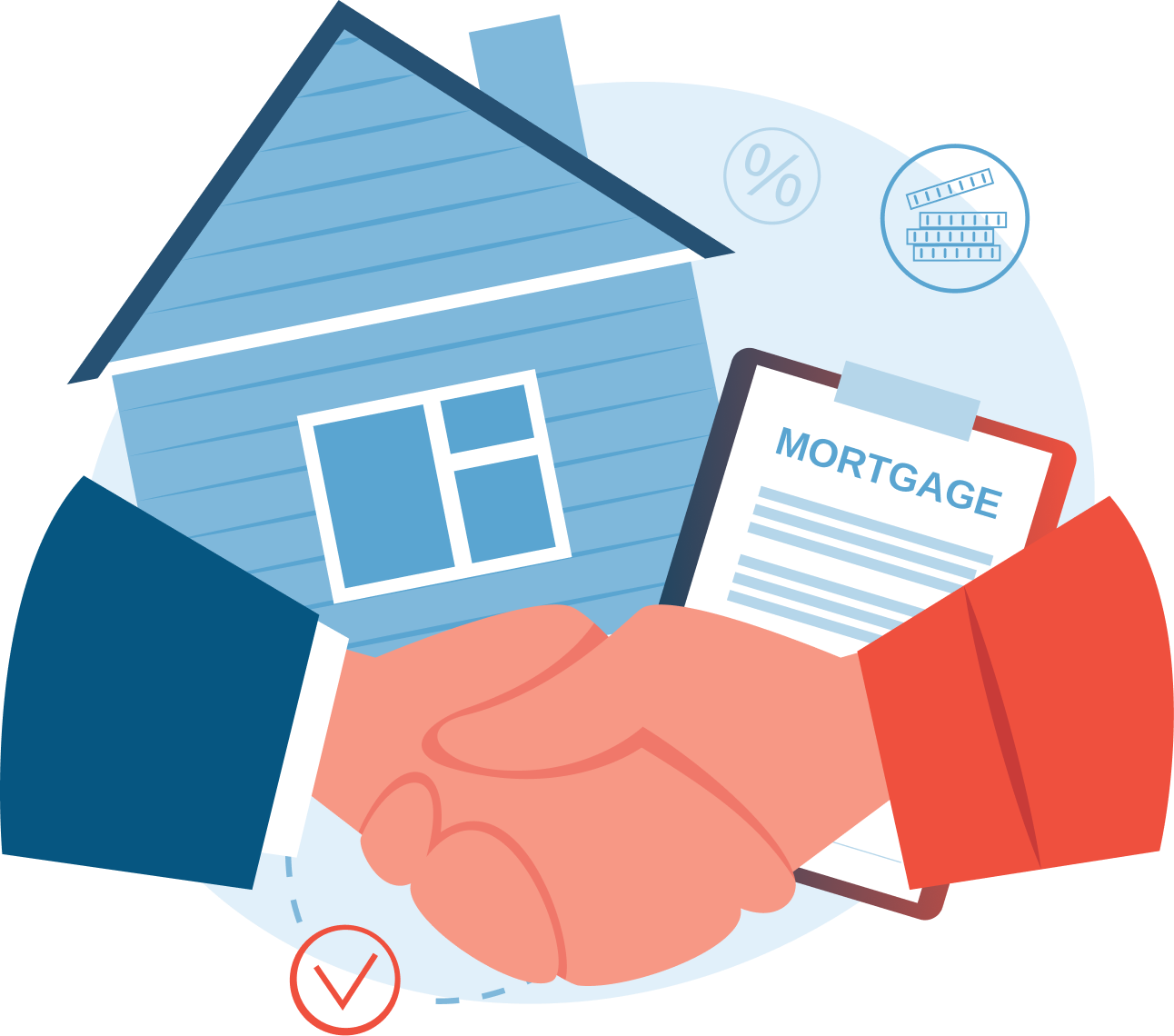 3.
Qualified leads are more likely to sign up for your service than unqualified leads. Unfortunately, unqualified leads often make up the bulk of new leads in your list - this is why creating a scoring rubric is so critical - so you know which people are most critical to keep in touch with.
Chapter 2
How to Generate Mortgage Leads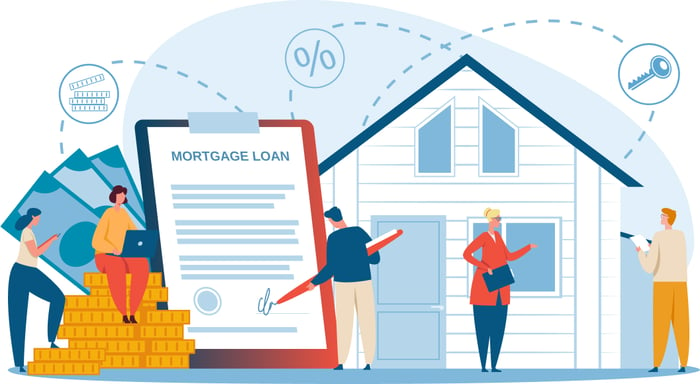 You now have a firm grip on why getting mortgage leads, specifically qualified ones, is so important for the success of your business. Now let's explore how you can get more of them. Although there are multiple ways to generate mortgage leads, to gain access to the people most likely to work with you you'll need to hone in on the best marketing and outreach techniques. After all, these efforts will provide you with the most accurate information regarding potential clients and will help you build your business over time. That said, there are five generally accepted techniques of lead generation for mortgage brokers - cold calling, networking, advertising, email marketing, and content marketing.
Cold Calling
Cold calling has long been considered a popular way to generate mortgage leads, but it's actually the least effective. When making cold calls, you simply call individuals and try to sell them your services. Often, cold calling involves buying a list of leads and then pitching to everyone on the list.
Before starting the campaign, a mortgage broker will acquire or create a list of potential clients including their contact information and the types of home loans that they are interested in securing. This is the most labor intensive and the least likely to result in a closed deal.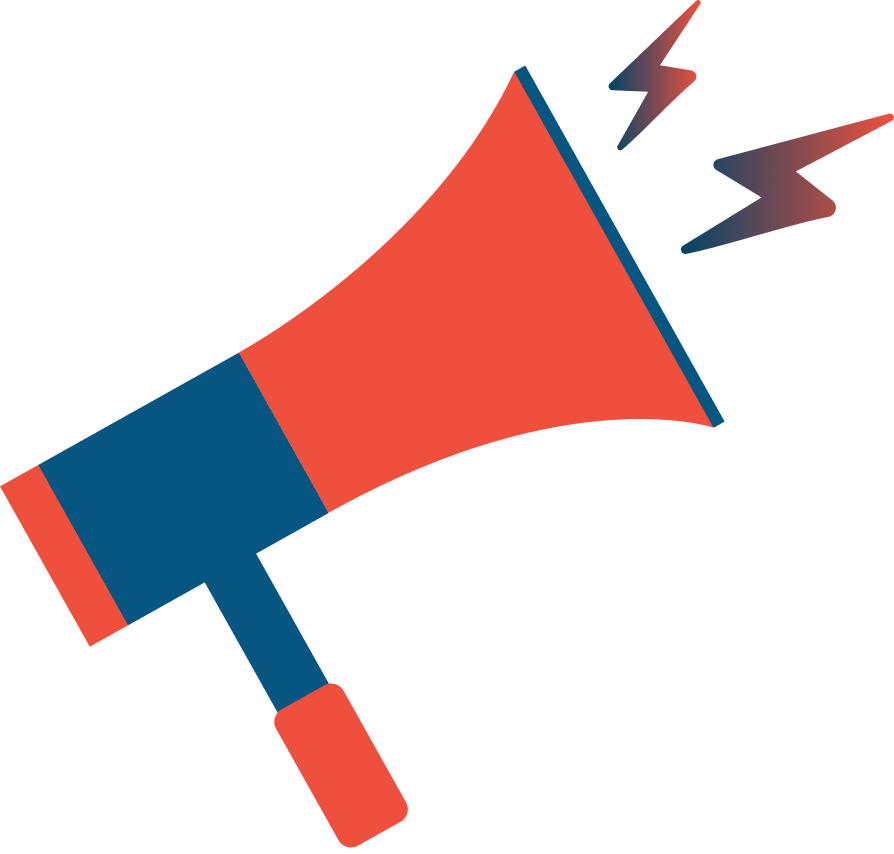 Networking
Another way to generate mortgage leads is by networking within your own industry/community. By developing relationships with others in your field, you will be able to build a list of potential clients who may be interested in obtaining a home loan from you. To get started, attend association meetings and take the time to listen to others in your circle. By doing this, you will likely hear about people who are looking for mortgage leads or people who may have expressed interest in obtaining a new home loan. Speak with these individuals whenever possible and you may soon be able to develop a relationship with them.
Again however, this will be a labor intensive means of securing a lead list. You'll need to put in a lot of man hours attending events and schmoozing crowds.
Advertising / Publicity
Advertising and publicity have long been perceived as a great way to get leads. The idea being the more people who know about your business, the more potential clients you may bring in the door. Unfortunately, just because people know about you doesn't guarantee that leads you generate in this manner will be ready to work with you. It can also get expensive paying for ads.
If you have any connections with local newsletters, magazines, or newspapers, you might be able to share insights that get you free press. For example, you could go on the evening news to talk about the housing crisis, or get a mention in a blog post or article about ways to qualify for a mortgage. While publicity is generally free, it could take a significant amount of time to get it and it can take even longer to qualify the leads you generate.
Email marketing
If you have a large and strong email list, you could potentially use it to generate mortgage leads. Send out emails that advertise your business and the services that you provide. If you are a mortgage broker, include a list of the home loans that you can offer. You should also consider including valuable information about the home loan process and tips for taking out a mortgage. Include a call to action or marketing message in your email and encourage recipients to respond with their contact information. You can make the process even more interactive by setting up an auto-reply message that tells potential clients how long it will take to receive a response from you.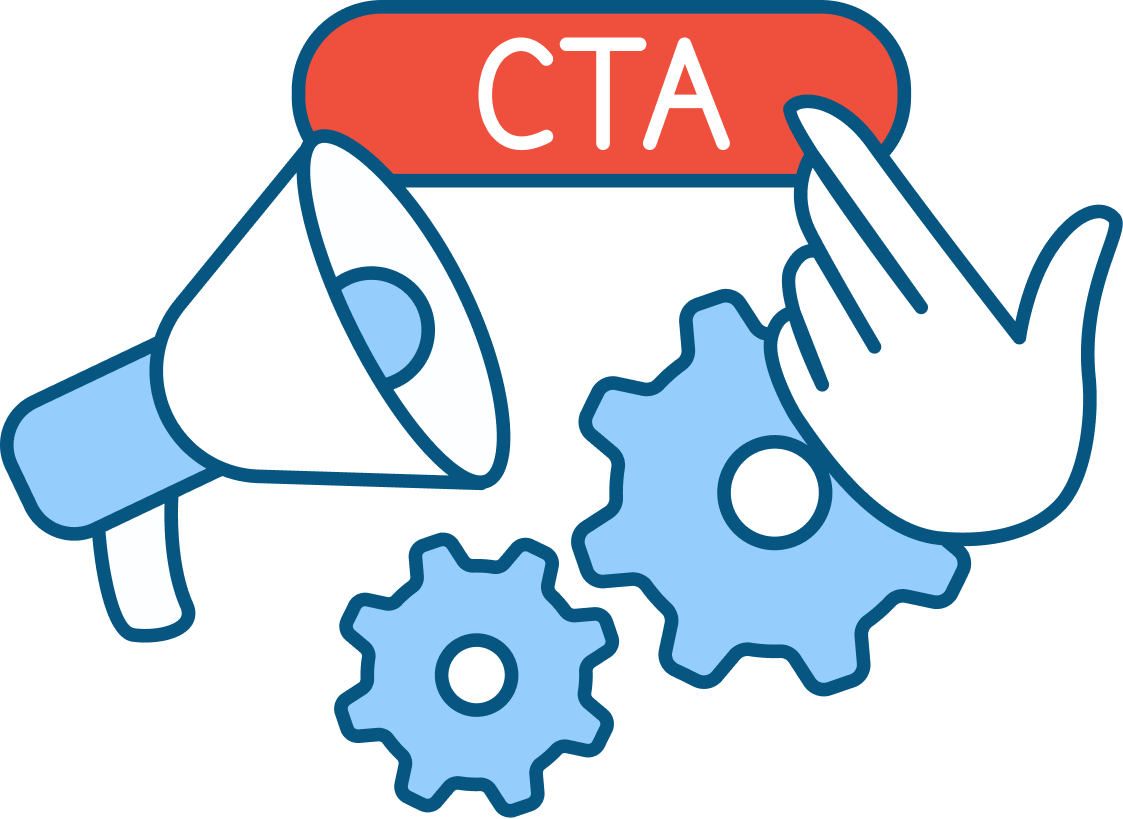 Content Marketing
Content marketing can include sharing helpful articles on your website, posting on social media, creating white papers and webinars, running a YouTube channel, and more. This is a long game in terms of lead generation as it can take a lot of time and resources to develop all of the content, and even longer to get it on the radar of your potential leads. However, content marketing is often seen as the best means of lead generation because it establishes you as an expert in your field, and builds that "know, like, and trust" factor customers need to feel comfortable doing business with you.
All of the tips above can help you generate mortgage leads for your company. The next step is then to prioritize and categorize your leads so you filter the list down to the people most likely to do business with you. Check out our Mortgage Marketing post on the blog for more ideas to succeed in marketing your company to generate leads.
chapter 3
How Does Mortgage Lead Automation Help Get More Leads?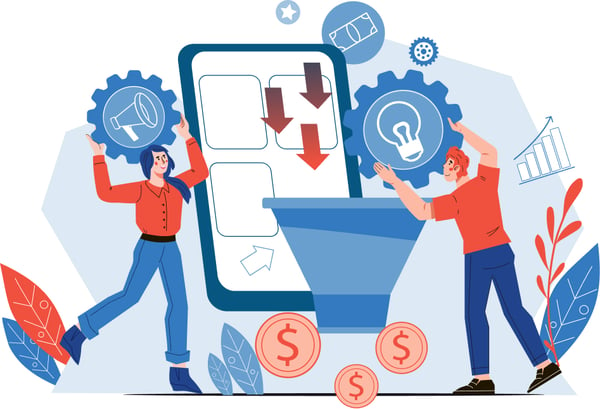 Mortgage lead automation is a process that helps you collect and manage mortgage leads. It does so by ensuring that all the data collected from potential home buyers and sellers is well organized, stored, and maintained.
With automatic lead management software, you can get real-time access to vital information about your clients at any given time. This makes it easier for you to get additional mortgage leads and convert them into customers. In our post 3 Ways Mortgage Lead Automation Helps Get More Leads, we explained that automation leads to the following:


Faster first-contact.
Smooth nurturing of the mortgage leads you acquire.
Helps you to scale your business.
When you automate your mortgage lead generation process, you will be able to get more leads because the systems and process you create does a lot of work for you. You'll effortlessly collect data from potential clients, and store it in a well-organized database. Through this process, you will be able to access contact information about potential customers instantly and contact them promptly in order of those most likely to close.
You'll save time
The mortgage lead generation process can be quite cumbersome if not automated. However, when you automate your process using the right software, you will save a lot of time because much of the work is done for you automatically. You will simply have to view and analyze the data collected by the system instead of doing all the work manually.
Automation improves efficiency
Another advantage of mortgage lead automation is improved efficiency. You will spend more time dealing with potential customers and less time trying to collect data from them, let alone organizing it. By using a mortgage lead scoring system much of the heavy lifting is done for you so that you can focus on what really matters - getting more clients and converting them into customers.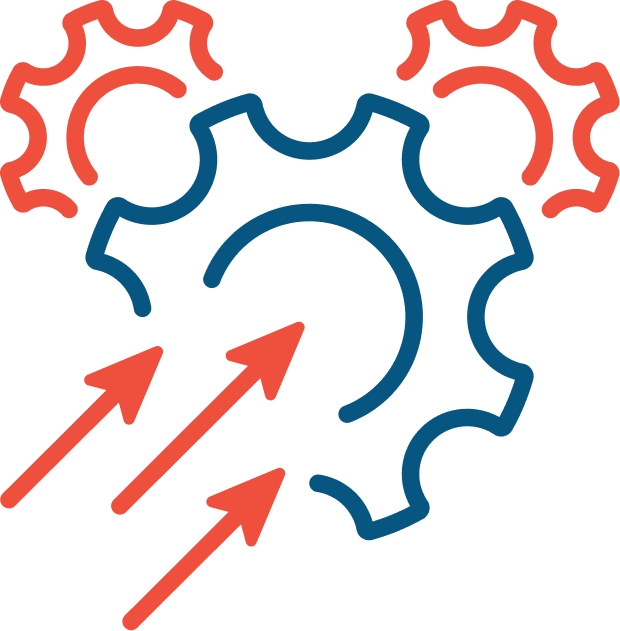 Automation also reduces costs
You will also be able to reduce your operating costs when you automate your mortgage lead generation process. If you had to do all this work of entering your leads and contacting them manually, you would have to hire more people and likely buy additional equipment. Another way you can reduce costs is you can make your teams remote, saving on office space!
After identifying disqualified leads, it's important not just to eliminate them from your funnel. These leads can eventually turn into qualified leads if given the attention they need.
Overall, mortgage lead automation is a great way to get more leads and convert them into customers with less time and energy. By allowing you to access contact information about potential clients and categorize them instantly, you'll be able to help a lot more people while focusing on the people that are most likely to close first.
chapter 4
What Are Some of the Best Mortgage Lead Management Software?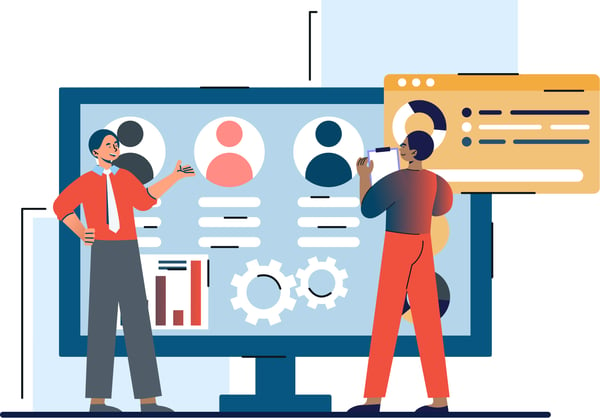 Mortgage lead management software can significantly impact the success of your mortgage lending business for the better. It's a valuable tool for lenders and brokers allowing them to streamline their process for acquiring and managing mortgage leads. Mortgage lead management software can help mortgage companies improve their customer service and increase their bottom line while automating many tasks, which in turn saves more time and money. Software can help you to better track leads, measure the effectiveness of your marketing campaigns, stay competitive in the mortgage industry and improve business efficiency and profitability.
The question is, which mortgage lead management software should you choose? In our post 4 Best Mortgage Lead Management Software for Loan Officers, we shared the top programs are:
Agent Legend
SimpleNexus Mortgage Platform
SureFire CRM (By TopOfMind)
Velocify LoanEngage
Below is a brief overview of each one.

Agent Legend is a user-friendly, powerful mortgage lead management software that can help you nurture your leads faster and with less effort without losing the personal touch clients demand. What sets Agent Legend apart from other mortgage lead management systems is that it allows you to quickly search for past leads and review notes from other agents with a simple text search.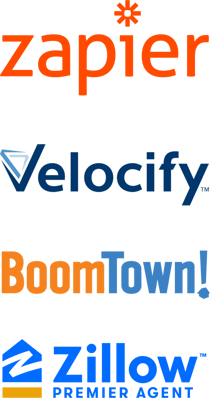 Agent Legend also features advanced analytics and data records, and internal reports so that you can track your performance over time. Agent Legend acts like a digital assistant, tracking leads and automating your communication helping you to quickly generate estimates or set up drip email campaigns that keep you connected without manually sending correspondence. Do the work once, and it does the rest while seamlessly integrating with all of your favorite software including AWeber, BoomTown!, AgentZip, Velocify, Zillow, Zapier and many others.
The software helps you with every step of the mortgage lead management process. With Agent Legend, it's never been easier to increase your mortgage lead conversion rates!
SimpleNexus Mortgage Platform

SimpleNexus Mortgage Platform is a mortgage lead management software designed to easily help loan officers manage their leads and track their progress. It's designed to help keep you organized and keep track of any kind of deal you close. It includes features such as a mobile app, payment calculator, integrated home search options, instant chat, and document management.
SureFire CRM (By TopOfMind)

SureFire CRM is a mortgage lead management solution that was created by TopOfMind, a provider of sales automation and customer relationship management (CRM) solutions. SureFire CRM helps loan officers keep track of their leads, stay organized, and close more deals with templates that are customizable, lead routing, interactive calculators, and SMS messaging.

Velocify LoanEngage promises the user 25:1 return on investments. Their features include: specialized technology to gather leads from numerous models, automated communication workflows, funnel analytics, and lead scoring. This software also integrates seamlessly with Agent Legend.
Bottom Line - Mortgage Lead Management Software Helps You to Be More Efficient
Regardless of the software you choose, as a mortgage business, efficiency is key. You need to be able to operate as quickly and smoothly as possible in order to make a profit and stay afloat. This is especially true for smaller businesses, who may not have the same resources as their larger counterparts. In order to be efficient, you need the right tools. And one of the most important tools a business can have is automation software.
Software can make tasks that would otherwise be time-consuming and difficult much easier. And when tasks are easy and quick, it allows businesses to focus on their core competencies and grow their businesses more efficiently.
Unfortunately, not all businesses take advantage of mortgage lead management software's potential efficiency gains. Many still rely on outdated methods and systems that are no longer efficient or practical in today's fast-paced world. That's why you need software now more than ever - to gain that competitive edge and boost your bottom line.
Chapter 5
How Do Lead Conversion Scripts Help Convert More Leads?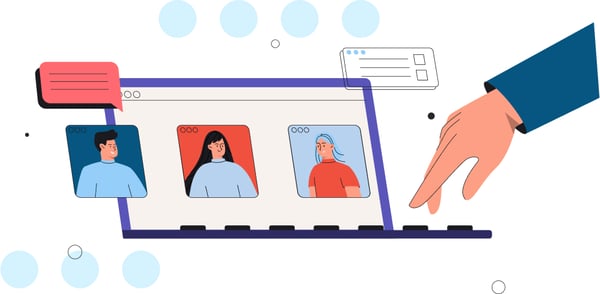 Lead conversion scripts are important tools for businesses that want to convert more leads into actual customers and clients. These scripts help you engage with leads on a personal level, which can significantly increase the rate of conversions. They can also help you to qualify your mortgage leads, which in turn can also increase your mortgage lead conversion rates.
More Personal Engagement
One of the biggest challenges that businesses face when it comes to lead conversion is a lack of personal engagement with their leads. Many businesses rely on generic copy and automated messaging, which can make it difficult to build meaningful connections with potential customers. With the help of lead conversion scripts, however, you can engage with leads on a more personal level. This can make it much easier to build trust and rapport, which are essential for converting leads into customers. For example, a realtor might use scripts to engage with leads on social media or other channels, helping them connect with prospects in a more personal way.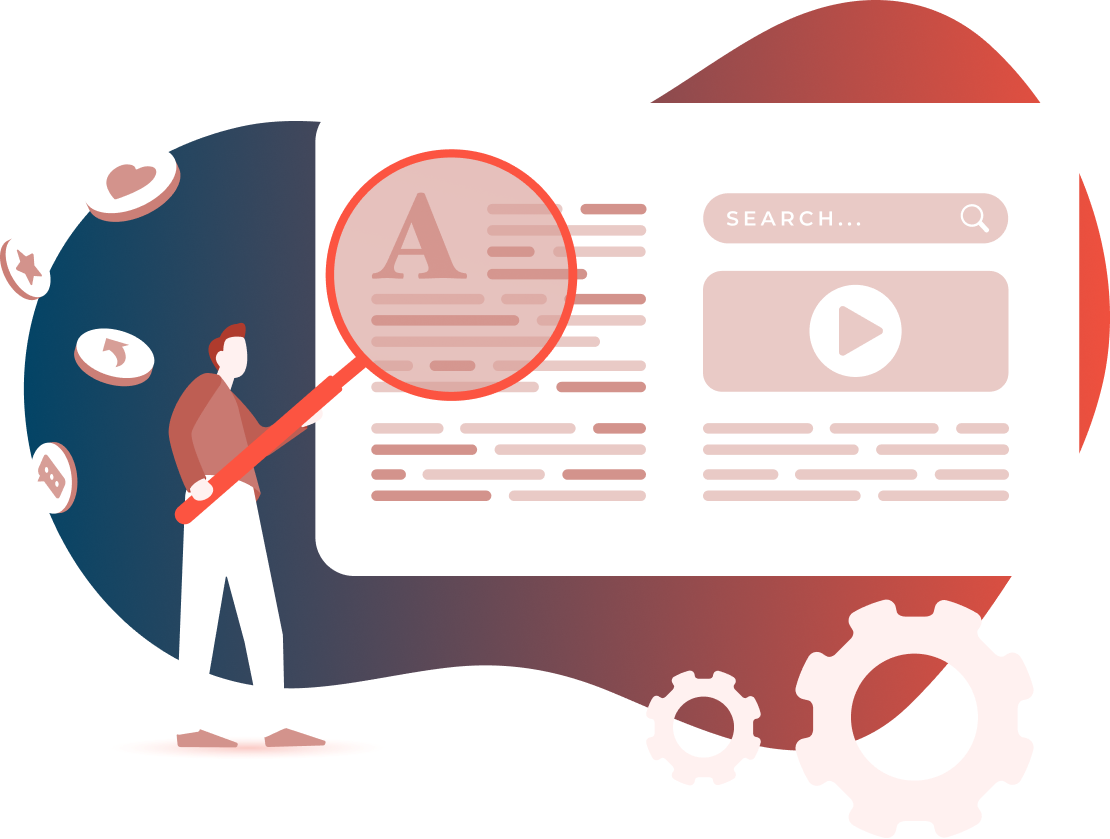 More Targeted Engagement
Another challenge for businesses is the fact that it can be difficult to determine which lead conversion techniques are most effective in your industry and business model. With the help of mortgage lead conversion scripts, however, you can target your engagement to the leads that are most likely to convert. This targeted approach can help you increase your conversion rate by making sure that you're spending your time and resources on the right leads. For example, if your mortgage lending company is trying to convert more leads in a high end neighborhood, you might use lead conversion scripts to engage with leads who have shown an affinity for luxury items, while a broker who is trying to simply close more deals quickly might use scripts that encourage cold leads to sign on the dotted line.
More Efficient Conversion
In addition to being more effective at converting leads into customers, lead conversion scripts can also be more efficient overall. Rather than attempting to manually engage with each and every lead, you can use scripts to automate the process. This can free up your time so that you can focus on other aspects of your business. Additionally, it can help you scale your lead conversion efforts so that you're able to engage with more leads without increasing your costs.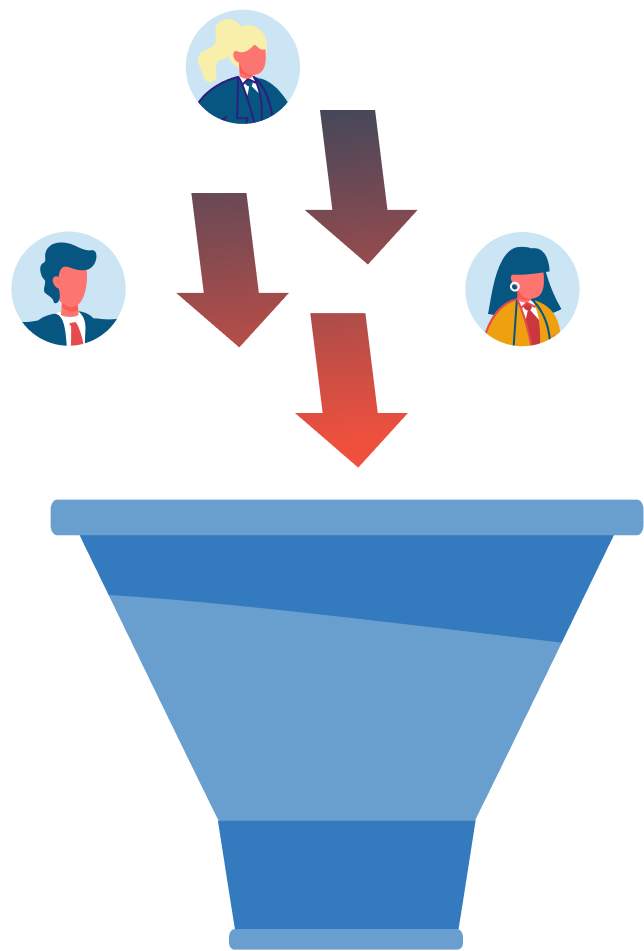 Increased Referral Rates
Finally, using lead conversion scripts can help you increase the number of referrals you get from your customers. Customers enjoy personalized correspondence. It shows a level of care that can turn into your most loyal brand advocates. By building strong relationships with leads and sending personalized messages, you can increase the amount of money your business earns by way of these referrals.
chapter 6
Your Answer to a More Efficient Mortgage Lead Generation and Management Process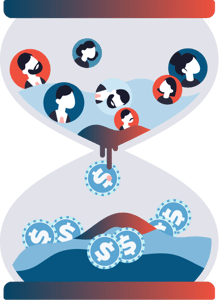 In this guide, we've covered a lot. We talked about what mortgage lead generation is, and how to generate more of them. We discussed how automation can help you get more mortgage leads and four lead management software to help you with your day to day operations. Finally, we discussed how lead conversion scripts can help you to increase the amount of deals you close.
To wrap things up, we'd like to share the best software on the market to help make your entire business run more smoothly with less time and energy, and it's Agent Legend. Though we touched on it briefly in our software section, there's more to the story.
Agent Legend was built with real estate agents and mortgage loan officers in mind. Our mission is to make your leads practically work for you. The idea of software is to automate many of the systems and processes of your business, and Agent Legend is no different. We help you show up even when you're offline with customizable correspondence that works on your behalf around the clock.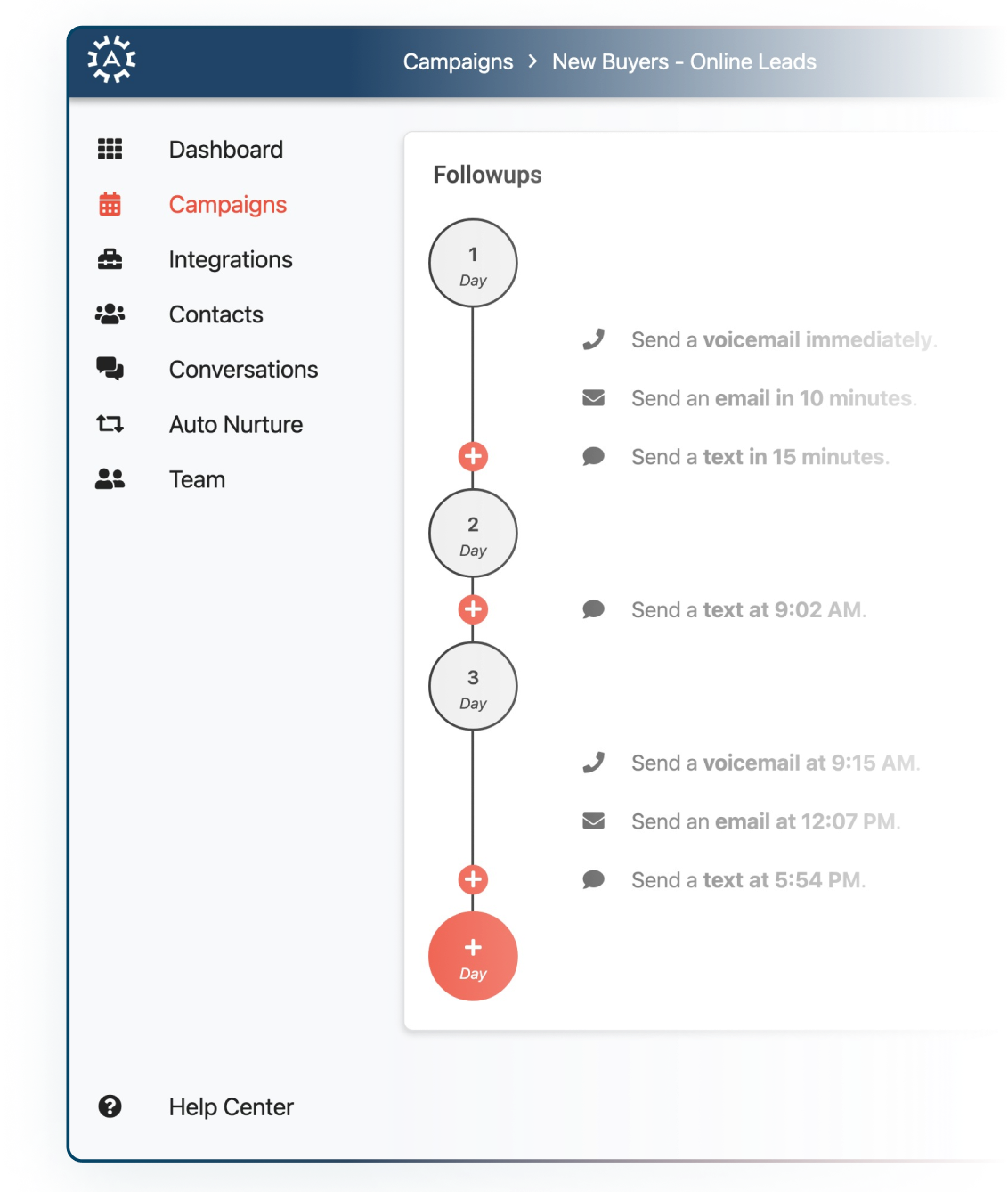 Imagine being able to automatically respond to a lead in the middle of the night while you're in dreamland, or while you're at your daughter's soccer game. You've got a lot going on in your life, and you shouldn't have to spend it tethered to a desk in the hopes of converting more leads into customers. That's where Agent Legend shines. Regardless of what you're doing at the time, it's automatically messaging your new leads, stagnant leads, and the leads that are ready to close. Simply put, it's the digital assistant in your pocket that never asks for a day off, and is always ready to put in overtime.
Agent Legend has helped more than 10,000 loan officers and real estate agents earn more money with less time. Want to learn more about what we can do for your business? Click here to get started for free. We're betting you'll wonder how you ever got along without us! Sign up now!